Best Men's Sunglasses Under $100: A Little Shade for 2022
Sunglasses don't have to be pricey to have a great design. In fact, having different pairs is an asset in any man's closet, so there's no need to fill up your shelves with expensive brands when the affordable ones are often just as good.
Italian eyewear conglomerate Luxottica owns not only most of the high-end sunglasses brands sold in Sunglass Hut – they even own Sunglass Hut, as well as many other well-known glasses retailers. Their high-end sunglasses offerings can seem to have inflated prices. The good news is there are many other options for stylish, high-quality men's sunglasses that do not have hefty price tags but do look great on your face.
As people return to more social activities and continue taking advantage of outdoor time on patios and in parks, there are ample occasions to break out your favorite accessories. There are countless brands and styles of sunglasses available, but funds can be tight, so here is the QMan selection of the best men's sunglasses under $100.
Woodies sunglasses were made for the beach, literally. Starting in 2012, owner Cory Stout started to sell sunglasses made from wood and bamboo. They're advertised as fun and beach-ready, and they are certainly unique. Each wood frame is handmade and a little different. 
Most pairs of Woodies sunglasses cost around $30, and the Walnut Woodfarer is no different. The plastic frame is supported by walnut wood temples – also known as arms – that stand out in a crowd. The lenses are polarized and have 100% UVA/UVB protection.
Woodies Walnut Woodfarer has hundreds of reviews on their website and thousands on Amazon, making it an easy recommendation with all of the positive feedback. Woodies also come with a carrying case to protect them when they are not being worn, an accessory all sunglasses need.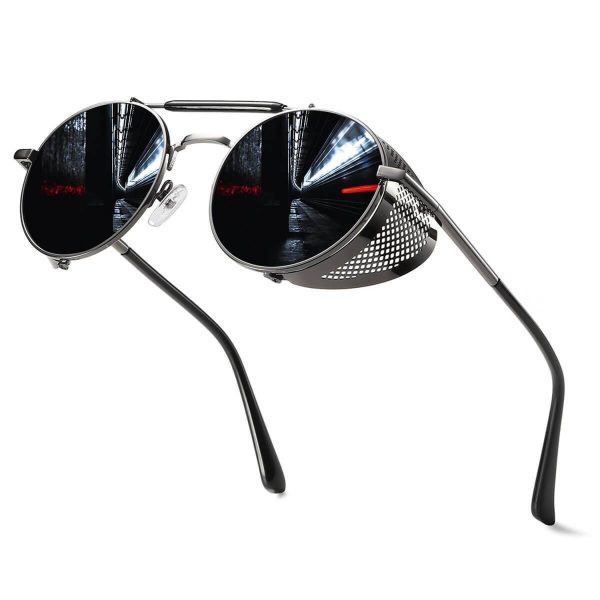 This steampunk-inspired pair of men's sunglasses stand out in any room, but only in the best ways. The Sandman has round lenses that shield your eyes with their 100% UV protection and polarization. Round lenses are not as common as they should be; they look great and can make a really fun statement.
The steampunk element shines when you look at the metal side shielding that protects your eyes while enhancing their "Victorian-era style." The shielding is perforated, so they do not become blinders while also folding for more accessible storage. 
These bad boys come in at under $20 — a surprising price for such a well-done vintage design. The men's sunglasses come with a case, a carrying pouch and a cleaning cloth. Though the case may be bulkier than the carrying pouch, it offers more protection, which is always recommended.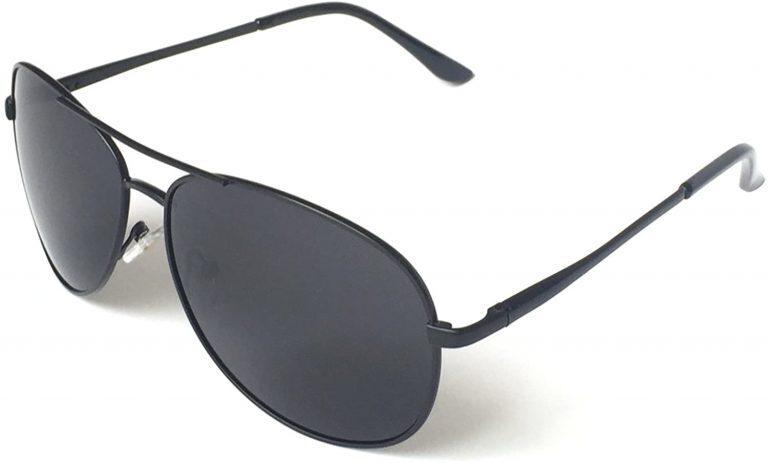 The J+S Classic Aviators are a steal at around $20, so you really can't go wrong. The men's sunglasses come in a wide range of frames and colored polarization, letting you decide your look with every detail.
Aviators are a classic look of any man, so owning a pair of the J+S Classic Aviators works because they keep it simple. Yes, they're stylish and affordable, but those aren't the only reasons they're on the list for the Best Men's Sunglasses Under $100 (not to mention our list of Best Aviator Sunglasses). 
The sunglasses are also polarized and have UV protection that stops 99%-100% of UVA and UVB radiation. We wear sunglasses to protect our eyes and the skin around them, so it's best to have a pair of shades that do just that.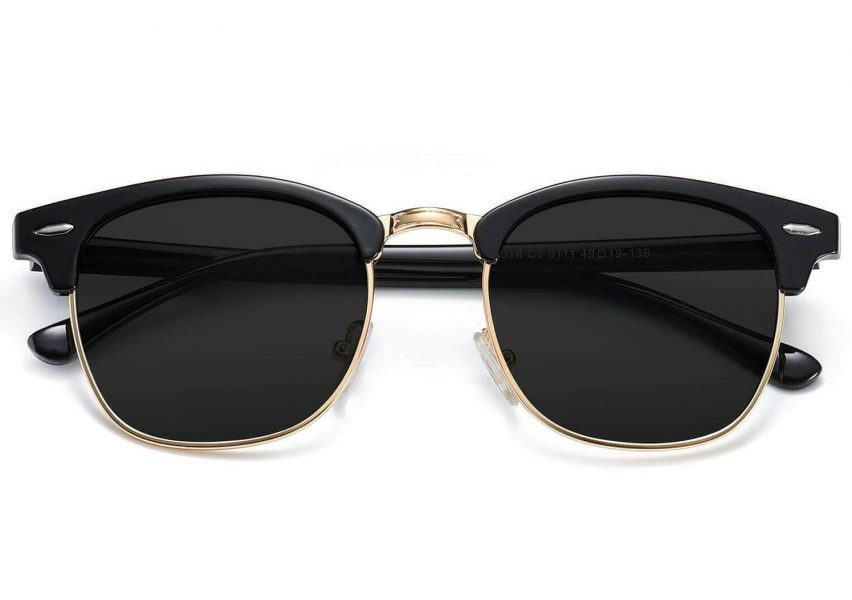 The SOJOS brand carries various sunglasses for both men and women at affordable prices, and the SOJOS Retro doesn't disappoint. The Retro has a lot of variety in style and protection. 
A great option is to buy a pair with blue light filtered lenses, which can be replaced with your prescription lenses. Blue light is a flickering light that can cause eye strain, headaches and fatigue over time. Blue light filters reduce strain during the prolonged use of screens such as computer monitors and televisions.
The SOJOS Retro can also come with polarized and UV-protected lenses to protect your eyes when you are not in front of a screen.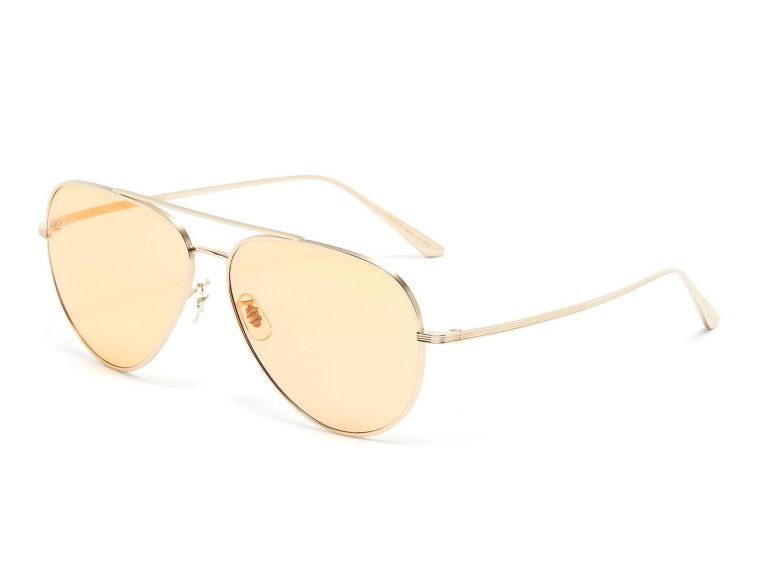 This pair of aviator-style men's sunglasses are attractive thanks to their adherence to function. The Teardrop has both blue light and UV protection but is not polarized. The frame has a colored nickel alloy plating that protects it from minor damage. 
The Uniqlo Teardrop comes in dark grey, brown and yellow. The sunglasses have a thin, wire-like frame that does exactly what they need to do – keep them on you while looking great. These aviators are perfect for casual outings or long sessions in front of a screen.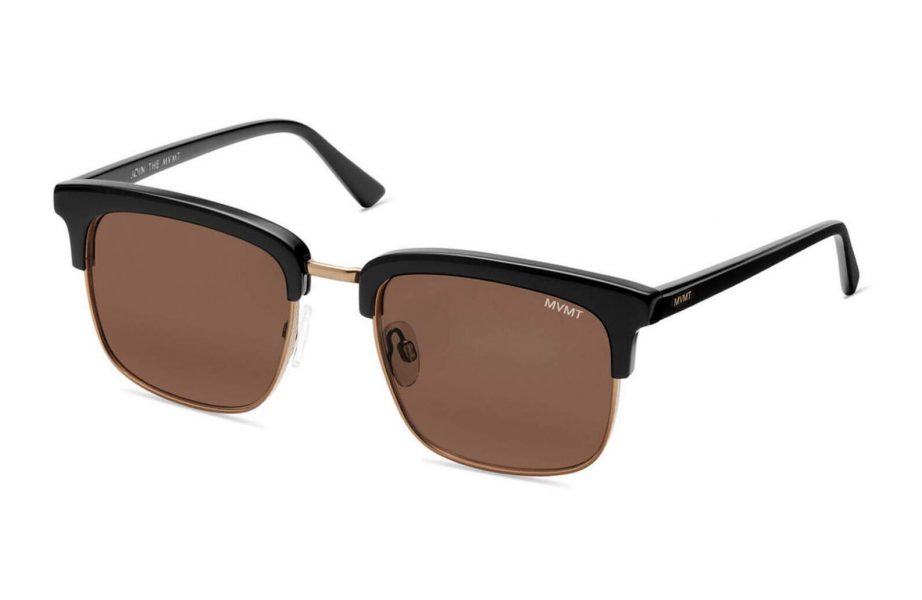 MVMT was once known as an emerging watch brand that wanted to challenge the watch industry's prices. Today, MVMT has an extensive line of watches, jewelry, sunglasses and, more recently, hats – or rather, hat singular. Their goal to sell watches that are not overpriced has extended to their sunglasses and, more specifically, the MVMT RIVAL. The Rival comes in a limited selection of colors, but each looks great. 
The men's sunglasses have a great, square style that frames your face while also asserting 100% UV Protection. Ultraviolet light is a light that humans cannot perceive, but it is a light that damages the skin and eyes. Sunburns are caused by UV light, so you do not want your eyes to have long exposers to UV light. Protecting your eyesight is why we wear sunglasses, plus the style, so UV protection is essential. 
Goodr advertises "no slip, no bounce, all polarized" for their OG collection sunglasses. The frame has a grip coating that stops the men's sunglasses from slipping and bouncing, even when they are wet from sweat. They also provide excellent eye protection with polarized lenses that have 100% UV protection. 
Running sunglasses are often designed to curve around the head for a tight grip. It is an effective solution, but many look for other options based on style. The Goodr OG comes in over ten different color options, from muted black to vibrant pink, while staying affordable. 
The Goodr OG makes the list of the Best Men's Sunglasses Under $100 not just because they're a good-looking pair of running sunglasses; they make the list because these versatile and urban shades can be worn just about anywhere – not just out running.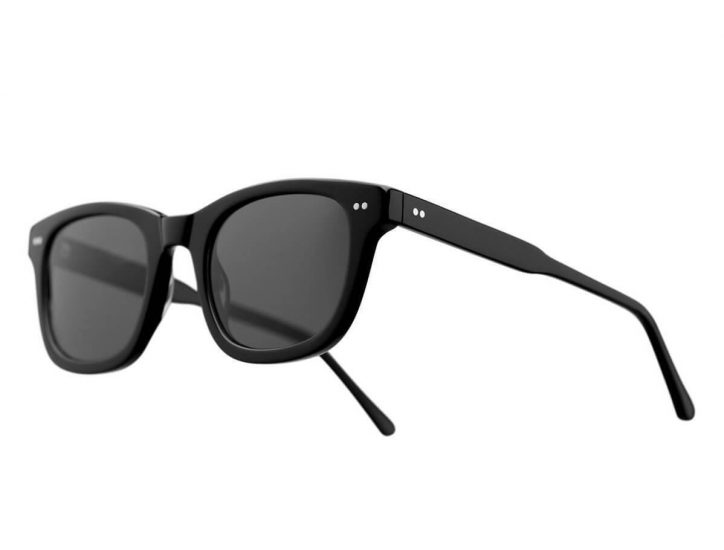 The Chimi #007 comes in a wide range of colors, from aqua to tortoise, but the Chimi Berry #007 Black exudes modern style. They contrast the classic aviator look with its frame-long solid lenses. The engraved Chimi logo is subtle, while the frame is constructed with a durable five-barrel hinge. 
Your eyes will be behind dark lenses with 100% UV protection held by Mazzucchelli acetate frames. Mazzucchelli is an Italian manufacturer established in 1849, while acetate is a synthetic fiber used in eyewear frames since the 1940s. Many sunglasses have acetate frames as the material can have a wide range of gloss and transparency while feeling like they have a higher quality when compared to plastic. 
The Chimi Berry #007 Black easily joins this list of the best sunglasses under $100, which is impressive when you consider all of the other sunglasses in the Chimi collection. 
The DUCO semi-framed sport and driving men's sunglasses are polarized and UV-protected. The nose pads are non-slip, the hinges are durable, and the arms hold themselves securely in place – both are adjustable. The men's sunglasses come in ten different color options. This pair of sunglasses was made to work with you whether you are hiking, driving or anything else.
One of the DUCO 8177s's best features is its curved lenses, which help protect peripheral vision. The lenses being polarized help soften irritating reflections that otherwise can be distracting, making polarization necessary when driving. It is also important not to use paper products to clean your sunglasses as they often leave tiny scratches. 
While the DUCO Sport sunglasses seem more situational, their quality, style and color options place them firmly on this list.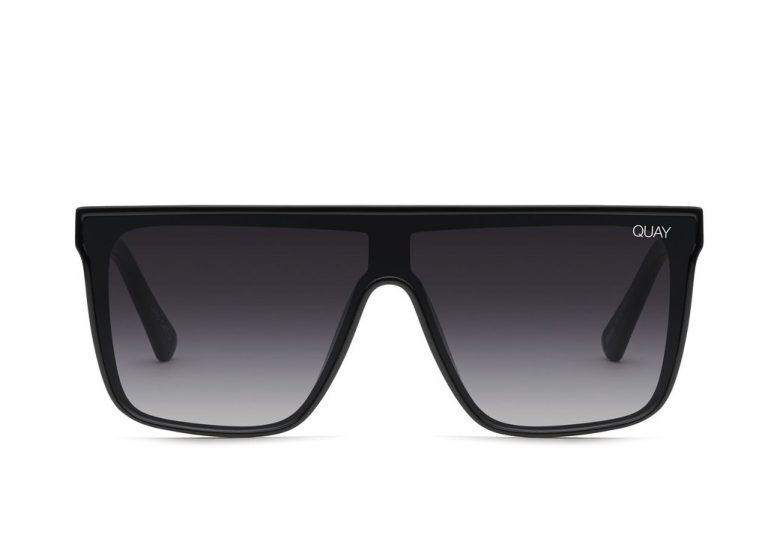 Everyone needs a statement piece they can wear. The Quay NIGHTFALL is oversized, square and original – just like the branding. The one-piece lens comes in a few different options. We recommend the polarized black colorway; it looks great and protects your eyes. 
Their website has the NIGHTFALL listed at $65.00, which is near standard for most of their collection. Quay has many other eyewear options, including an exciting line of glasses with blue light filters. So, if the NIGHTFALL is not for you, check out some of their other options in their collection.
The Quay NIGHTFALL does not have UV protection, which is a mark against them, but their bold style and square features look great – securing them a spot on this list of the best sunglasses under $100.
Polarized lenses absorb and reflect light to help protect your eyes. This is especially effective when sunlight reflects off of surfaces like water and projects an agitating glare. Athletes and drivers benefit from wearing polarized sunglasses by increasing visual comfort and clarity. Polarized lenses come in various colors that range from the more common grey to the quirkier rose-colored lenses.
The two terms may seem to be used interchangeably, but polarization and UV protection are not the same. Polarized lenses are used to reduce glare and bright lights so you can see clearly and without irritation. UV protection is different as it is used for light you cannot see, ultraviolet. Ultraviolet light is harmful to our skin and eyes, so UV protection is a must.
Prevention is key when caring for your sunglasses, so carry them in a case if you are not wearing them. For maintenance, rinse your sunglasses with warm water and dry with a soft cloth – avoid paper products. If you find your sunglasses in need of a good clean, use mild dish soap when rinsing them. Remember, sunglasses were made to be worn, so don't be so worried of damage that you stop wearing them.