The Best Creed Cologne For Men
When we think luxury cologne, we think Creed (no, not of the Carl Weathers variety). Known for its consistently high-quality products and steep prices, Creed has been a notable giant in the luxury fragrance world for centuries.
Since the niche fragrance house of Creed was first established in 1760 as a tailoring house that exclusively served England's King George III and other royals, the perfumer has gone on to not only make the best Creed colognes and signature scents widely available to the public, but has also become one of the most popular fragrance brands of all time.
It can definitely be daunting to drop hundreds of dollars on a cologne, but with a little help from your friends at QMan, you'll know exactly which colognes are worth investing in. Wondering which scent packs a punch like Apollo? Read on to discover our guide to the best Creed colognes the brand has to offer.
Creed: Family, fortune, and elite fragrance
The Creed brand was originally founded in London, England, by Henry James Creed. Now based out of Paris, France, Creed is still being run by master perfumers in the family. Father-son duo Olivier and Erwin Creed are now the sixth and seventh generation of Creed men who are continuing to uphold the company's legacy.
After all these years, Creed is easily one of the best and most iconic fragrance houses, as it has catered to royalty, celebrities, and the everyday luxury-minded man alike. Prince Charles, Clint Eastwood, Frank Sinatra, and Pierce Brosnan are only a few of the world-famous men who have sported Creed fragrances for men and, I mean, who doesn't want to wear a cologne fit for James Bond?
Because Creed develops some fragrances exclusively for high-profile clients, and because a number of the publicly available colognes have been discontinued over their many years of operation, it is difficult to identify the exact number of Creed colognes in existence, but there are a few dozen currently available for purchase.
While your jaw may drop when you see a Creed price tag for the first time, their products are highly priced for a reason. Mainly, Creed colognes are expensive because both their ingredients and packaging are of the highest quality. Because they're considered a "niche" perfumer, Creed often works with rare ingredients. While many fragrance brands today use cheap and often synthetic ingredients, luxury perfumers like Creed carefully curate unique ingredients from around the world and use centuries-old, traditional production methods that help them stand out from the crowd.
The 8 Best Creed Colognes
Originally released in 1994, this is one of the brand's most popular eau de parfums and one of the best Creed colognes. Millésime Impérial is both warm enough to be romantic, and fresh enough to be unisex. With top notes of lemon, bergamot, and green mandarin, this fragrance puts its fruity foot forward. Reminiscent of an ocean breeze or a spritz of fresh citrus, this salty-sweet scent also features notes of iris, amber, sandalwood, and musk. Refreshing yet rich, this cologne is not to be missed!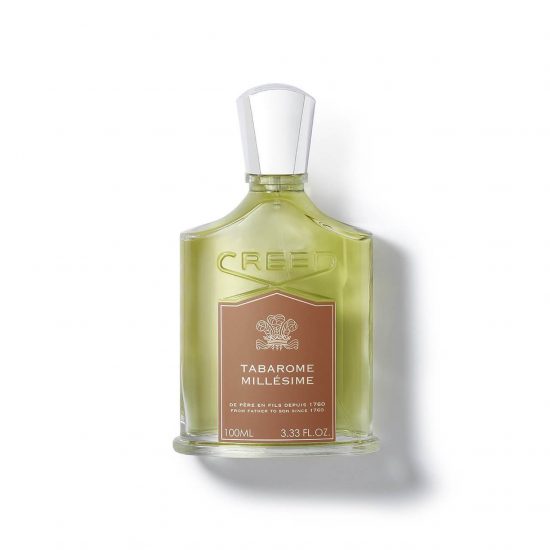 Creed's Tabarome has come in and out of production a few times, as it's been around for many years. Originally developed for Winston Churchill, this cologne is sophisticated and warm. Thanks to prominent notes of tobacco leaves, green tea, ginger, and bergamot, this fragrance communicates power and leadership. Designed with British tradition in mind, Tabarome gives off the essence the English elite. Masculine sandalwood and leather also make an appearance in this fragrance, making this the perfect scent for any modern man looking to assert his presence. With top notes of lemon and mandarin, middle notes of jasmine and vetiver, and base notes of musk, Tabarome is an excellent choice for those seeking something woody, rich, fresh, and spicy.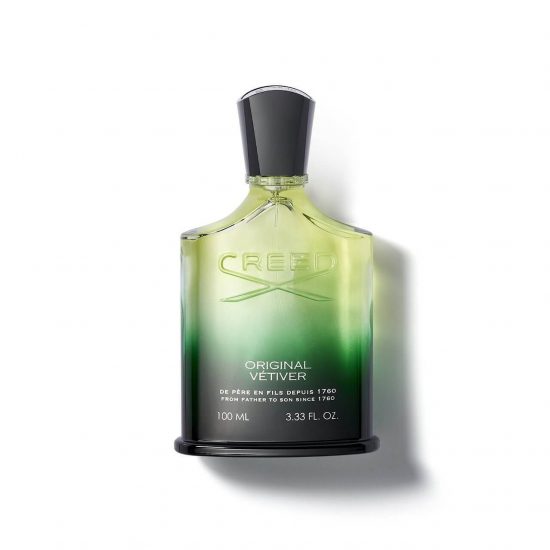 Original Vetiver by Creed was originally launched in 2004. Sophisticated and masculine, this cologne is as green as it gets. Its fresh blend of bergamot, ginger, and mandarin keeps this fragrance bright and bubbly, and is meant to instantly invigorate the wearer and everyone around him. True to its name, Vetiver is the star of this cologne. Original Vetiver is unique in that each part of the vetiver plant—the roots, leaves, and heart—were infused into it, making it earthy, fresh, and green in a way no other vetiver scent can compare to. 
Reminiscent of pristine summer lawns, this cologne also features complimentary notes of iris, Mysore sandalwood, tonkin musk, ambergris, bergamot, bitter orange, mandarin, and pink berries. With a kick of white pepper and coriander to liven things up even more, this is an unforgettable scent that is sure to stand the test of time.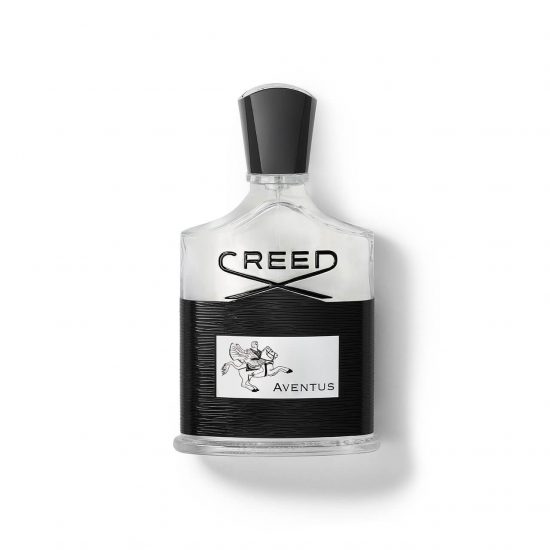 Arguably one of the best colognes of all time—and certainly the best-selling cologne in Creed history—Aventus is as cool as it is classic. Somehow subtle and dramatic all at once, this clean and masculine fragrance was first released in 2010. Its sweet fruit and florals are complimented by an intriguing, smoky and woody base. 
A spritz of Aventus is one of the best ways to communicate a strength, confidence, and elegance that's sure to make you the center of attention. It features top notes of bergamot, pineapple, blackcurrant, and apple; heart notes of Moroccan jasmine, pink berries, dry birch, rose, and patchouli; and base notes of oakmoss, vanilla, sandalwood, and ambergris. Ideal for any working man, this is the perfect scent to take you from desk to date night.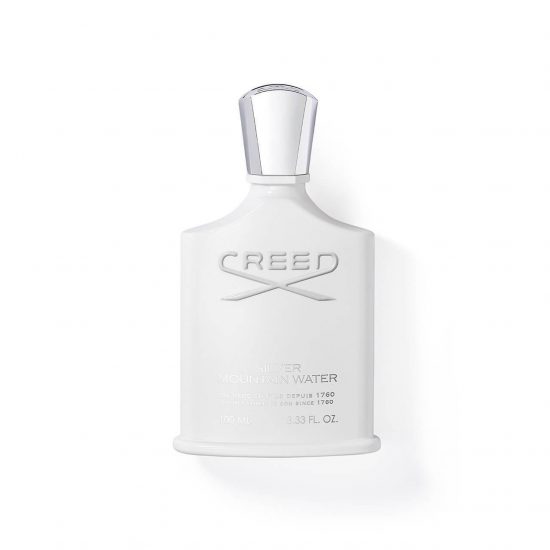 Cool and refreshing, Silver Mountain Water by Creed is the perfect fragrance for outdoorsy men. Originally released in 1995, this bestselling cologne's aromatic and citrus notes of bergamot, mandarin, green tea, and black currant bud are odes to a trek through the woods or to a sparkling stream. Modern, marine, and green, this scent is both icy and uplifting, but Silver Mountain Water's contrasting notes of neroli, sandalwood, and musk warm it up slightly. This is definitely the best Creed cologne for a man who craves adventure, enjoys hitting up the slopes, or who simply wants to smell like they do!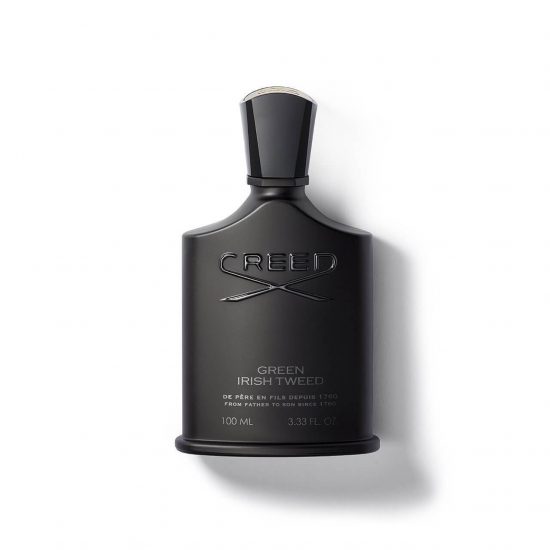 Verdant shamrocks and crisp suit jackets are what Creed's Green Irish Tweed brings to mind. Fresh, woody, and floral, this cologne contains a sporty blend of Mysore sandalwood, ambergris, violet leaves, French verbena, and Florentine iris. Originally developed for Old Hollywood star Cary Grant back in the day, this fragrance has continued to make movie history. 
Reportedly worn by both Sean Connery and Roger Moore, Green Irish Tweed has made cameos in more than 50 movies, including Goldfinger and Casino Royale. If this cologne is good enough for James Bond, it's good enough for any man! Perfect for everyday gentlemen and red carpet icons alike, this fragrance will fit you like a perfectly tailored suit. Green Irish Tweed radiates masculine confidence and elegance, thanks to its distinguished, woody notes.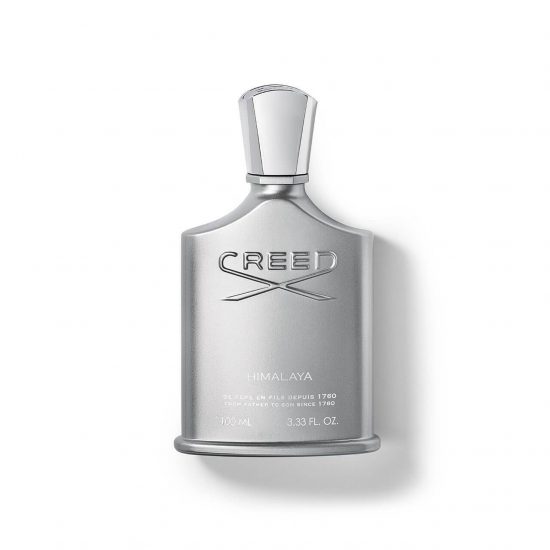 Another unisex fragrance, Himalaya by Creed features a blend of grapefruit, sandalwood, pepper, and mandarin. Its top notes include bergamot, lemon, and mandarin, which are followed by harmonious middle notes of pinkberries, nutmeg, cedarwood, sandalwood, vetiver, and pepper. Its base notes of ambergris, musk, and tonka bean add a seductive element to this cologne's rugged iciness. If you're looking for a woody scent to take you through your day-to-day, Himalaya is a safe bet that doesn't skimp on any of the excitement.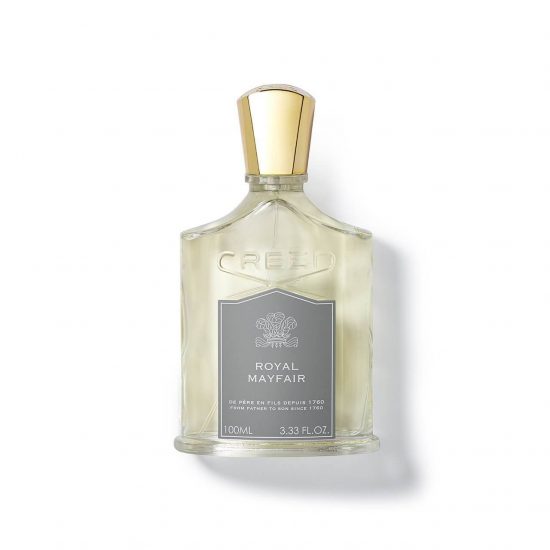 Developed by perfumer Olivier Creed himself, Royal Mayfair is one of the brand's most coveted scents. It was briefly released by Creed in 2009, 2010, and 2011 as a limited edition under the name "Windsor" before it was officially rebooted in 2015. Rumoured to have originally been created specially for the Duke of Windsor, Royal Mayfair lives up to its name. 
Made specifically for the most stylish men, this cologne embraces the daring aesthetic of London's fashion scene. With a variety of international notes such as Jamaican lime, British gin, Scottish Highland pine, Duke of Windsor roses, Australian eucalyptus, Bahamian orange, and Canadian cedar, this cosmopolitan fragrance will take you around the globe with just one sniff.
Creed colognes can be purchased directly from Creed itself, as well as in most high-end department stores and other locations where luxury fragrances are typically sold. Nowadays, Creed colognes and other luxury products can also be found for sale on a number of retail sites, such as Amazon.
Creed colognes tend to be fairly long-lasting do to their high-quality ingredients and traditional production methods. This means that they usually have a shelf-life of 3-5 years once it begins to be use—if stored properly—and can last many hours on the body.
While you may be in shock when you first set eyes on a Creed price tag -- often around $430 USD for a 100ml bottle -- their products are expensive for a good reason. Creed's ingredients and packaging are of the highest quality and they've stuck to productions methods that have been in use for centuries. With Creed, you're paying for luxury.