9 Best Hiking Shoes | Tech Meets Style
They say everything happens for a reason. The Universe puts things in order. With our growing obsession with social media, and digital connections keeping us inside in front of our various screens, maybe we collectively had been itching for real-world experiences and real connections. Maybe a reset. Well, we got that reset. We've slowed down; we've re-connected.
Without travel, restaurants, and festivals to attend, many of us have turned to the outdoors. There's no better way to spend time with friends and family than together, breathing fresh air, and discovering new activities. So who's up for a hike?
The outdoor market is experiencing a moment. Walk by any bike shop any time of any day to see for yourself. Pretty sure you will encounter an around-the-block line-up, everyone fighting for the last two bikes. (If you plan on upgrading outdoor equipment of any kind, we suggest you do it as early as you possibly can, because the shortages are real.)
So, like everyone else, you've jumped on the bandwagon, and you're ready to hit the trails. You'll need some basic gear and equipment to get started, and, naturally, the most important piece of the puzzle is a great pair of hiking shoes. These are important for many reasons. They can keep you from rolling your ankles and sliding on rocks or mud, all while keeping your feet comfortable and dry throughout the hike. But, possibly most important of all, they can keep you looking great no matter what you're doing. To help you find the best hiking shoe available, we've compiled a list of amazing technical hiking shoes that are loaded with technology and are stylish enough to wear on and off the trail.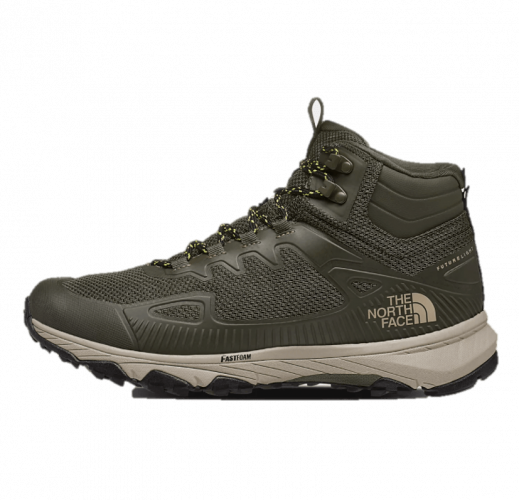 The North Face Ultra Fastpack IV MID Futurelight
This mid height shoe features the critically acclaimed FUTURELIGHT — The North Face's newest waterproofing technology, which has replace Gore-Tex across the board. This means ultimate protection against water, while ensuring a high level of breathability. The Fastpack also comes equipped with a Vibram® Mega Grip outsole, the benchmark of hiking, and outdoor outsoles.
The dual density Fast Foam midsole ensures a soft landing on each step, and the shoe is loaded with other practical features, like 3M reflective webbing and an integrated ghillie lacing system. The styling on these is fire, and if you prefer a lower silhouette that's easier to wear in the city, they make a shorter one too.
Merrell Moab Speed Mid GORE-TEX®
The holy grail of hiking, Merrell has been selling The Moab for over ten years. And by that I mean they have sold over 20 million pairs – making it the best-selling hiker in the world. And just what makes the Moab better than all the other hiking shoes available? Well, for one, its GORE-TEX® waterproof membrane, offering exceptional breathability and waterproof performance. It's also constructed with a Vibram EcoDura sole and Traction Lug, arguably the best sole in the business. I could go on and on about all the other features that add protection and what makes it so lightweight, but, really, I'd buy this one for the stylish design alone. Everything else is a bonus.
Timberland Garrison Trail Waterproof Mid Hiking Boots
I probably wouldn't care if these were made of sponge and did nothing to protect my feet; these are the ones I would choose. There is so much detailing on this style, and each of those details adds to the perfection. From the lightly speckled outsole to the Rose detailing under the sole, to the red grosgrain detailing, everything is just perfect. If that wasn't enough, they're made with ReBOTL, meaning they're pretty much made from recycled bottles. The uppers are constructed using waterproof leather from a sustainable leather tannery. This boot's also got all the protective features you'd expect, including TimberGrip traction technology and rubber lug outsoles, so you'll have all the protection you need if you decide to hit those trails. But whatever, it's pretty slippery outside, so you might want to wear these to the corner store, just in case.
Salomon X Raise GORE-TEX®
The X Raise has all that tech just oozing out of it, making it one of the most sought-after shoes for all those cool kids crossing ultra tech with streetstyle and occasionally even going on an actual hike. This is one of the cleanest on the list, which says a lot considering the features packed into this perfectly considered design. Minimalist, one-pull lacing system for easy tightening, easy-off, easy-on. The completely welded upper eliminates bulky seams and stitching, lending to the shoes' clean silhouette. The X Raise also features Gore-Tex® to keep you dry from the inside and out. The Contagrip® MD outsole is constructed form the most durable compound and has a lug pattern that is built for soft and hard surfaces, so it's always working no matter where your hike takes you.
Hoka One All Gender Tennine Hike Gore-Tex
The Hoka website describes this concoction as part hovercraft and part hiking boot. The boldest design feature is the HUBBLE® and offers peak cushioning, durability and traction. This striking design creates the most efficient heel to toe transition, period. The sustainable design utilizes a unique Gore-Tex® footwear fabric with recycled textile and recycled polyester on almost every component of the shoe. Vibram Megagrip with Litebase construction reduces weight without reducing durability. It's hard to believe anyone would take such a beautiful shoe to a muddy trail. Personally, if I owned these, I would do everything in my power to keep them clean and crisp. Not too much toe flexing and certainly no mud.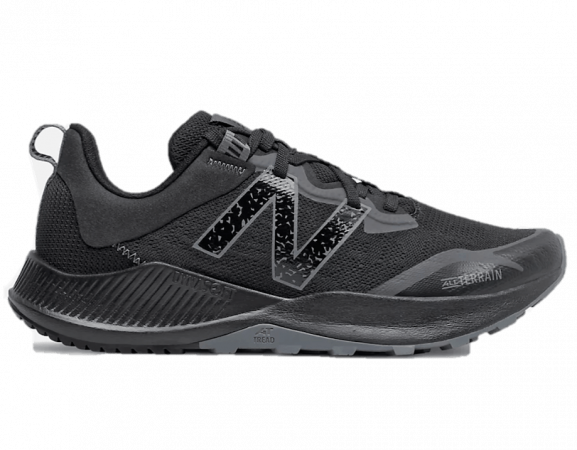 Here's another one we'd be happy to wear just about anywhere. The New Balance Nitrel v4 looks and feels more like a cool running shoe but is built for hiking. The AT TREAD outsole provides the enhanced traction and impact support you will need for that hike. The Upper is constructed of engineered mesh to promote optimal ventilation while resisting daily wear. The DynaSoft cushioning on this beauty provides comfort and responsiveness. One of the easiest hiking shoes to wear for everyday use, and one of the best priced on the list, the Nitrel v4 is a no brainer.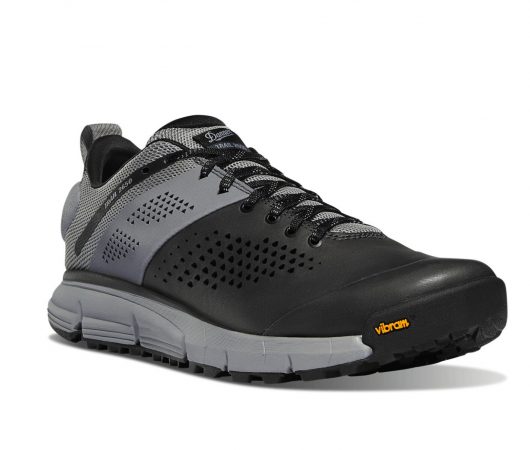 The Trail 2650 aims to be one of the more versatile hikers on the market. The super lightweight shoe can easily double as a trainer but, make no mistake, this is a hiking shoe.
It's equipped with a Vibram 460 Outsole with self-adapting lugs, ensuring durability as well as incredible grip on wet and dry surfaces. Lightweight lining, uppers and Eva foam midsole combine to make this one of the lightest options on the list. What makes this one special is the removable OrthoLite footbed featuring three layers of varying density for maximum cushioning and support.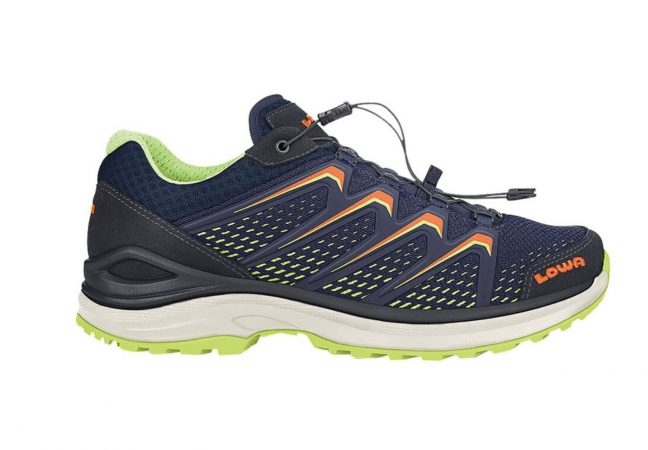 Here's another great-looking sleek profile you can rock on and off the trail. Lowa's been making footwear from their small shop for over 100 years, but you'd never guess it from the modern silhouette of these shoes. The Maddox GTX Lo is equipped with all the functionality of a great hiker, and the comfort of a leisure shoe. The knit upper eliminates seams and enhances breathability, while the Gore-TRex® insert keeps you dry. The Lowa rubber outsole provides ultimate traction in all weather conditions. This one has an easy one-pull lace system making it a great choice as an almost everyday choice.
Arc'teryx Acrux TR GTX Boot
Don't let the ultra-minimalist design fool you. This is one of the most technical offerings on the list. This boot was conceptualized for multi-day treks with the load of a heavy pack on your back. But don't worry, you can still wear it for a nice leisurely afternoon stroll. The boot features a Gore-Tex® insert for proven waterproof, breathable protection, and a Vibram® Megagrip outsole for great traction in wet and dry conditions. The key feature of this clean silhouette has to be the SuperFabric®, a micro-plated technology that is highly flexible and surprisingly lightweight. All the seams are welded, too, which not only lend to the aesthetics of this design but also eliminates excess weight and bulkiness. This is the best choice for anyone who plans on testing their endurance and pushing their limits on the hiking trails.
Yes, most hiking shoes are waterproof. Many brands have their own proprietary waterproofing technologies, but if waterproofing is on top of your list, don't take any chances -- go for one with a Gore-Tex® insert.
It used to be all hiking boots were high tops with padded collars strategically constructed to protect from ankle rolls. Today many of the lo and mid options are built with stronger lugs built in to offer a level of protection on par with many high-top boots. The lower profiles ensure freedom of movement and added breathability.
If you plan on hiking or taking part in strenuous activities for a significant period you'll want to opt for something which will wick away moisture and offer optimal breathability. Merino wool is your best option, if that's the case. Try the Pembroke or Darn Tough options from our list of Best Socks For Men. If Merino is a little out of your budget, opt for a technical synthetic option. Also look for specific hiking socks as they will be built with engineered padding areas, extra breathable panels and unobstructive seams.