Best Men's Cologne: 10 Scents that Make Sense in 2022
Whether you are an experienced cologne user or someone new to the world of fragrances, there are many good reasons a man should consider wearing cologne.
Some feel it enhances their attractiveness and pumps up their personality, and others simply want to make a statement without saying a word. Whatever your reason, the sense of smell is one of the most powerful that we have. It's also strongly linked to memory.
In the same way that the smell of pine trees can transport you to Christmas morning or an old-school pink-and-blue eraser can bring back memories of primary school teachers, the best men's colognes can make all the difference, cementing yourself in someone else's mind in just the right way.
However, before we get into our discussion of the best smelling colognes for men, let's first cover some of the basics.
What's the Difference Between Cologne & Perfume?
Colognes are a mixture of fragrant oils and alcohol. A mixture of essential oils is the source of a cologne's smell, and the alcohol acts as a carrier, stabilizing and diluting the oil. By blending natural or synthetic oils with an alcohol, producers can vary both the concentration of the scent and the length it will last.
Some think that 'perfume' is feminine and 'cologne' is masculine, but this isn't the case. In the world of fragrances, the term 'perfume' is associated with scents of higher concentration. In the perfume game, a perfume is a fragrance with a strong scent that will last all day. A perfume will have an oil concentration of up to 30%, which is as high as it goes. Colognes, on the other hand, represent the lower end of the concentration spectrum, with the percentage of essential oils often below 5%.
If you don't know how fragrance makers describe what they're selling, how are you going to appreciate these reviews, right? It turns out that fragrances are made up of different 'note' levels, of which there are three. These are the top notes, the middle notes, and the base notes.
Top notes (also sometimes called head notes or opening notes) are the first things you'll smell when applying cologne. Often with a light, citrusy flavor, they're also the first notes to fade away.
Middle notes, commonly considered the heart of the fragrance, will last longer than the top notes, and be closely connected to the base notes. These will likely be combinations of floral or fruity tones, and you'll also often find elements of spice added in as well, including ones such as cinnamon, nutmeg, and others.
Base notes often play with the middle notes, but are usually only noticeable once the top notes have completely evaporated. Representing some of the foundational body of a fragrance, the most important job of the base notes is to provide that lasting impression you're hoping to leave. Examples of base notes include vanilla, patchouli, cedarwood, sandalwood, and others.
In terms of concentrations from highest to lowest, the order is:
Perfume: 20% – 30% oils
Eau de Parfum – 15% oils
Eau de Toilette – 10% oils
Eau de Cologne – 3% oils
Eau Fraiche – 2% oils
Okay, class if over! Now that we're caught up on some of the basics, let's take a look at the list below of some of the best smelling colognes for men so that you can leave a lasting impression.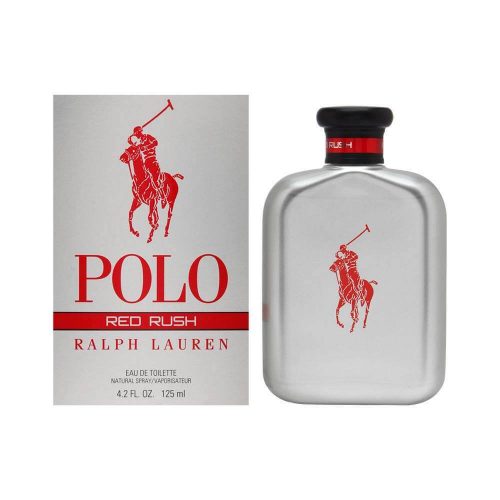 Polo Ralph Lauren - Red Rush
Inspired by Ralph Lauren's love of auto racing and billed as the confluence of seduction and sophistication, you can't go wrong with a little Polo in your life. These are rich, rather masculine scents, blending notes of warm woods and aromatic sages, mixed with some additional citrus and spice. Yes, please!
The Polo Red Collection includes an Eau de Parfum and a couple of Eau de Toilettes, including our favorite: Red Rush. Is Red Rush the best men's cologne of all time? Perhaps! We certainly recommend checking it out for yourself, particularly their refreshing infusion of red mandarin, mint and natural cedarwood.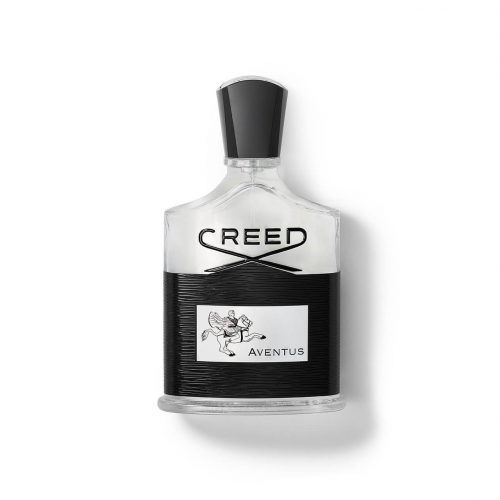 As soon as we heard that Creed Aventus was a favorite of George Clooney and Robert Redford, we knew we had to put it on the list. Sharing one hundred and forty-three handsome years of experience between them, one can only assume that they have good taste. Amal wouldn't pick someone with bad taste in cologne, would she?
Priced at a Hollywood-appropriate $325 for a 50ml bottle, this fragrance is actually produced by a sixth-generation Master Perfumer (and his son). Inspired by Napoleon himself, it's composed of some pretty delightful top notes, including pineapple, blackcurrant and apple. Combined with the juniper berry and patchouli heart, the base notes of musk and oatmoss really tie the whole thing together.
Timothy Han - She Came To Stay
Timothy Han's She Came To Stay very well could be your next signature scent. Featuring opening notes of citrus and basil along with a heart of Indonesian clove and nutmeg, this scent also finishes with a combination of oakmoss, patchouli and earthy cedarwood aromatics. Plus, the name! Anyone that names their cologne a whole damn phrase is worth a look in our estimation.
What's neat about Timothy Han's work is that each fragrance is inspired by a work of literature. She Came To Stay is inspired by Simone de Beauvoir's existential novel of the same name. What does that mean for you? Well, it certainly could make a good anecdote or conversation starter!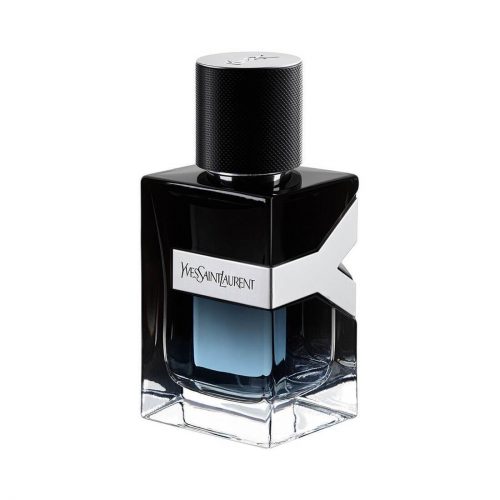 Y by Yves Saint Laurent is named for Generation Y, another name for those pesky Millennials, born between 1981 and 1996 (ish). For its creator, French Master Perfumer Dominique Ropion, the aim was to capture that special Gen Y vitality. Having worked with other notable outfits in the past, including Dior, Lancôme, Givenchy and many others, it is not surprising that Ropion has rediscovered success.
The top notes of Yves St. Laurent's Y include bergamot, sage, and ginger, and the heart of sage, geranium and juniper berries combine well with its base of vetiver, cedar, tonk, amber woods and olibanum. All in all, this is a classic and would be a good choice for any man's collection.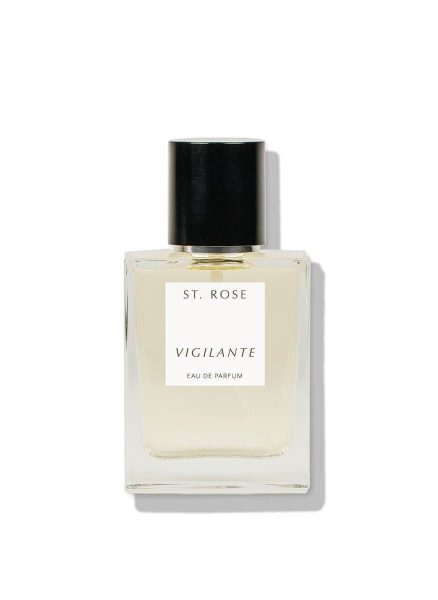 This wouldn't be a list of the best cologne for men without St. Rose's Vigilante. Powered by an unconventional mix of luxurious woods and leathers, wearing this fragrance is a bold statement featuring a number of intriguing scents.
Vigilante sports upcycled rose and cedarwood atlas, an essential oil traditionally known for the benefits it provides to the hair and skin. This fragrance is full of complexity and contrast, also including notes of tobacco, Australian sandalwood, and even some jasmine and cypress. Definitely worth a closer look, you should make sure to take a whiff of this next time you have the opportunity.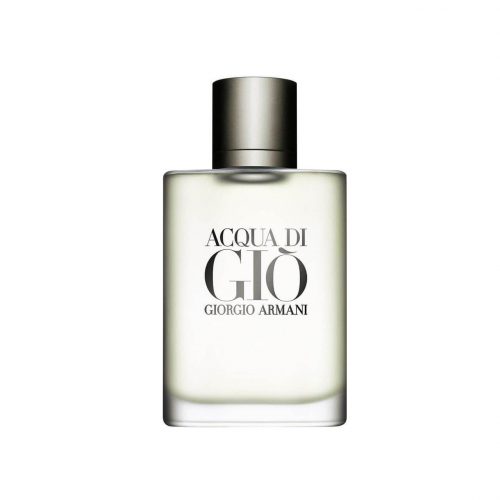 Armani's Acqua Di Gio is a classic, having been first released in 1996, and absolutely has a place in the discussion of the best men's cologne of all time. It has earned a place in our top ten not only because of its longevity, but also because this marine-inspired fragrance is one of the top sellers in history as well. Oh yeah, and it smells fantastic.
With notes of Calabrian bergamot, neroli and green tangerine, in this Armani classic you'll also find a nuanced mix of rosemary, persimmon, and Indonesian patchouli. Altogether, they create a fresh, clean, and relaxed aroma that is just as good for a day at the beach as it is for a night out on the town.
Calvin Klein - Obsession for Men
Calvin Klein's Obsession is not your dad's cologne, although it literally could be. Released originally in 1986, this scent was the brainchild of perfumer Kevin Slattery, and the fact that it is still being produced and sold by the boatload today is proof of the lasting impression it has left with consumers.
Described as having an aroma that is both spicy and smooth, this is one of those scents that will get you noticed. Why? It's potent and provocative, and harkens back to the days when colognes for men punched you straight in the face. Its compelling odor might have something to do with the mandarin, vanilla, and peach top notes, or perhaps with the elements of basil, bergamot and lemon. Or it could be the mix of spicy coriander and undertones of sandalwood. Whatever the reason, one spritz of this relatively heavier fragrance should be enough to last all day.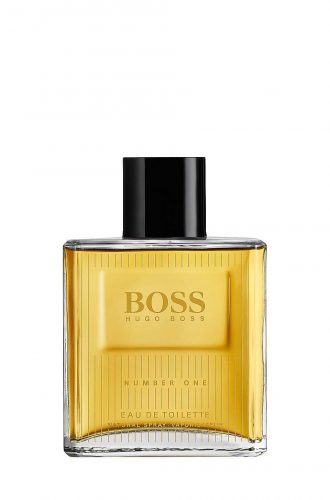 Hugo Boss' Number One is the scent that you either put on your Christmas list, or buy for yourself. It's a great fragrance for a man of the 21st century, evoking a distinct and memorable freshness that both liberates and energizes.
This is a scent that inspires a masculine confidence, one that starts with fresh top notes full of nutmeg and cardamom. Mixed in are hints of basil and cedarwood, underpinned with lasting base notes of treemoss, birch, and patchouli. This one's a winner.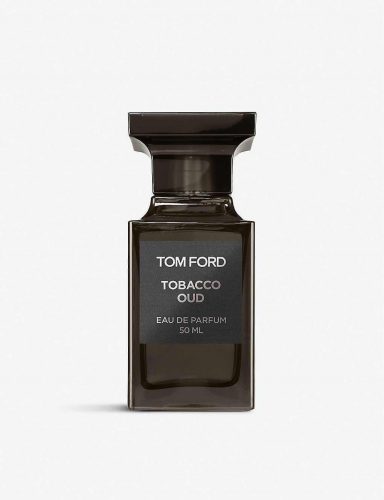 Tom Ford's Tobacco Oud is, like most things he takes on, extremely successful. As one of the world's most prominent fashion designers, it's no surprise that oud, a central ingredient in this scent, is considered one of the most powerful, sought-after and expensive in the entire perfume game. You'll be sure to find yourself awash in compliments if you put a little of this in the right places. 
The tobacco aromatics and the fragrance of oud combine with other notes, including coriander, cedar, labdanum, sandalwood, cistus, patchouli, and others. They even layered in some roasted Tonka bean. Not sure what that smells like? Don't worry – no one does! We kid, of course. But we're certainly serious about putting this winner on the list of the best men's colognes.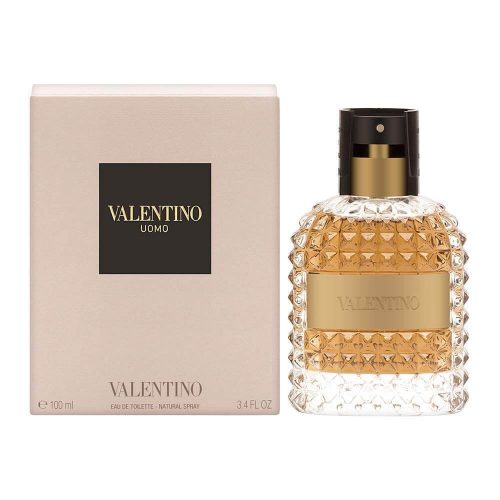 Along with a few others on this list, Valentino's Uomo is something akin to a classic. The first thing you'll notice is the bottle. Quite a sight, and valuable even after you're done with the fragrance. It's true – empty bottles sell on eBay for $35!
We imagine you might put this on while reading a leather-bound book. In it, you'll find top notes of bergamot, myrtle, and iris, as well as as the essence of cocoa and Nutella, referred to in the perfume industry as gianduja. There are also base notes of roasted coffee, cedar, vanilla, amber, and classic leathers, something not entirely out of character for an Italian couture house. Get yourself a fancy bottle and a great fragrance below.
The term 'fragrance' is defined as a "pleasant, sweet smell," and is often linked to the odor of flowers. 'Perfume' is a unisex term that can refer to either men's or women's fragrances, but is more commonly associated with women's scents. Perfumes are generally understood to be the most highly concentrated of fragrances, with more than a 20% concentration of essential oils used in the mixture. A perfume, for example, can last for over eight hours. Eau de toilette has a concentration of anywhere from 5% to 15%, and will generally only last two or three hours. Cologne, a catch-all term that typically refers to men's fragrances, has the lowest concentration of these four fragrance oils: between 2% and 4%.
As it is with any perfume, the point of wearing cologne is to project a specific scent out into the world. Accordingly, men should apply the cologne to the parts of their bodies that are the warmest, including areas such as the chest, the wrist, neck, shoulders, and even inner elbows. The heat will help project the scent more efficiently, and also help economize the use of your cologne.
Yes, cologne does expire. Like any organic product, eventually the components that make up the product will go bad, although it won't happen too quickly. While some might expire in one year, others can last up to 10 years. You'll know if your cologne is expired if the scent concentration seems to change significantly, or if you can begin to detect notes of vinegar.