Yves Saint Laurent, often colloquially referred to by its acronym YSL, is both the name of the iconic French fashion house and beauty brand, as well the fashion designer who founded it. YSL's long-held presence in the men's fragrance market is undeniable, and owning a YSL fragrance has risen to the same echelon as owning a luxury watch or expensive suit. 
A modern man's routine is simply incomplete without a spritz of a classic cologne, and YSL just happens to be one of the best when it comes to fragrances for men.
If you're on the hunt for the best Yves Saint Laurent cologne, you're in luck! There are a number of stellar options to choose from as the brand has no shortage of intoxicating scents. Whether you're a cologne connoisseur or you're still trying to figure out the difference between an eau de perfume and an eau de toilette, QMan will sort you out. Read on for our list of the best YSL colognes for men!
Yves Saint Laurent — from the 1960s to now
The world famous Yves Saint Laurent brand name has been around since the company was founded in 1961. Only three years later, YSL launched their very first fragrance. Ever since that fateful day in 1964, YSL has been widely renowned for their more than 200 high-end perfumes and colognes.
So, what's a man to do when there are decades worth of literally hundreds of YSL colognes to choose from? It helps to start by narrowing down what type of scent you're looking for. When it comes to YSL, they have a wide selection of scents, ranging from subtle and fresh to rich and intense. No matter whether your choice ends up being light and airy or deep and woody, chances are YSL has the perfect cologne for you. YSL is also unique in that they offer most of their fragrances in a number of different concentrations, so it's important to decide on your desired strength as well. Stronger colognes will typically be more fragrant and more expensive, while diluted scents will be cheaper and less offensive.
At the end of the day, finding the right YSL cologne for you depends entirely on your lifestyle and the occasions where you intend to sport the fragrance. For example, something that is meant to lure in a potential love match at the bar might not be an entirely appropriate fragrance for your cubicle at work. While you do have to be considerate when selecting your scent of the day, YSL's vast collection of unique, masculine scents makes finding your signature scent an easier process than you'd think.
The 7 Best YSL Cologne Options
"Le Parfum" is YSL's signature "Y" scent—named for Generation Y by perfumer Dominique Ropion—but turned up a notch. Due to its heavier concentration, Y Le Parfum is a more intense version of the original Y, making you feel as luxurious and sexy as you'll smell while wearing it. It features bold, earthy, and woody notes of geranium, cedarwood, and lavender, so it isn't for the faint of heart. Shiny and black, the edgy yet elegant bottle matches the fragrance inside completely. 
If you're seeking out one the best and most powerful YSL colognes, you won't want to shy away from this one. This cologne is daring, addictive, and dynamic all at once. If you're going to invest in a YSL fragrance, why not go all out? This one certainly packs a punch while retaining what makes Y one of YSL's all-time classics.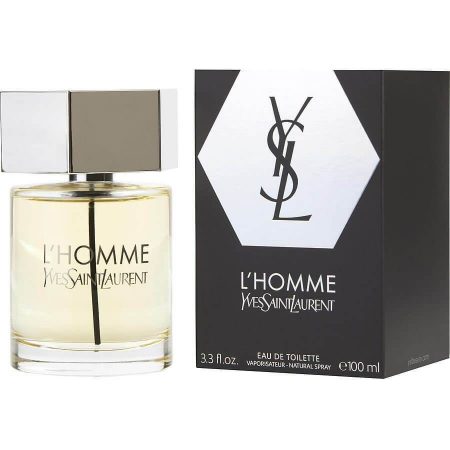 If you're at all familiar with YSL fragrances, you've almost certainly crossed paths with L'Homme. This cologne can be placed at the intersection of citrus and woody, with key notes of vetiver, ginger, and bergamot. Although this scent belongs to the earthy scent family, it stands out as fresher than most due to these bright, zesty notes. Fresh but still balanced, this cologne is the epitome of stylish and timeless, and is the perfect fit for any trailblazing modern man. Violet leaves and basil flowers also make an appearance in this one, along with a slight bite of white pepper, solidifying this cologne's highly masculine reputation.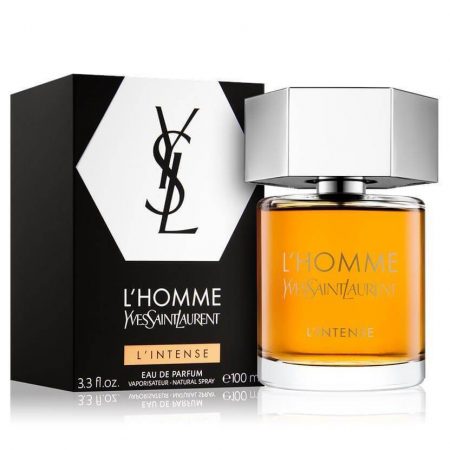 This fragrance is another on of YSL's best colognes. While it is elegant and delicate, it's still called "intense" for a reason. With its classic woody and earthy scent, L'Homme Intense dials up the original power of L'Homme with even more irresistible notes than before, including Italian cedrat, bergamot, white pepper, orange flower, violet Leaf, Indian davana, cedarwood, suede accord, and benzoin siam. Its sophisticated amber fragrance is anything but boring thanks to the special leather accords. Deep yet understated, this is a go-to cologne for any gentleman, day or night.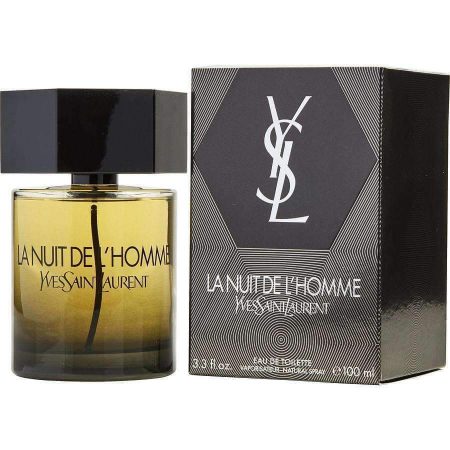 A little warmer and spicier than L'Homme and L'Homme Intense is La Nuit De L'Homme, which roughly translates to "the night of the man". True to its name, this YSL scent is the ideal evening cologne for a man hitting the town after dark. Featuring rich notes of cardamom, cedarwood, and courmarin, La Nuit De L'Homme is marketed as intense, sensual, and bold. Seductive yet nonchalant, this deep and mysterious scent will keep people guessing due to its complicated and competing olfactive properties. If you've got your workplace cologne picked out, but you're still on the hunt for a unique date night scent, La Nuit De L'Homme is where the party's at!
La Nuit De L'Homme Bleu Électrique
La Nuit De l'Homme Bleu Electrique is a different take on YSL's classic evening eau de toilette. Both its eye-catching bottle and its fresh name are excellent indicators of the scent inside—truly electrifying. Designed to mimic both the neon lights of an underground party and the spark of attraction between strangers, Bleu Electrique's unique jolt of cool spices makes for a flashier version of the original cardamom blend. Thanks to the powerful addition of ginger, geranium, and lavender, its citrus accord flawlessly compliments the spicy notes. If you're in need of a distinctive fragrance that'll set you apart from the crowd, look no further!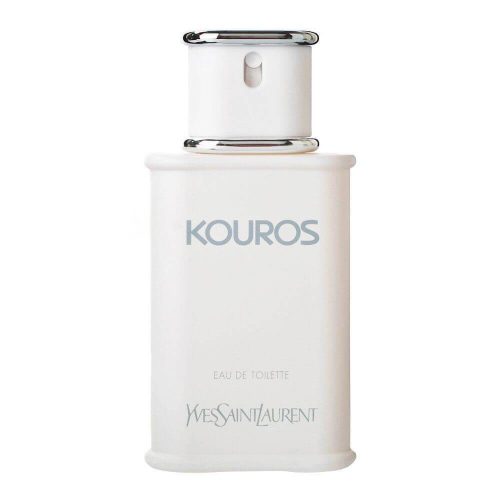 Developed in 1981 by Pierre Bourdon, YSL's Kouros fragrance differs slightly from many of the brand's other colognes. Although it is considered just as luxurious and spicy as the others, this masculine, amber fragrance has notes of grass, cloves, and rose, as well as a delectable hint of vanilla and honey. Kouros also features one of the most complex YSL blends, including top notes of aldehydes, coriander, clary sage, artemisia, and bergamot; middle notes of patchouli, carnation, vetiver, cinnamon, geranium, jasmine, and orris toot; and base notes of civet, leather, musk, oakmoss, and tonka bean. It might sound overpowering, but it is simply divine.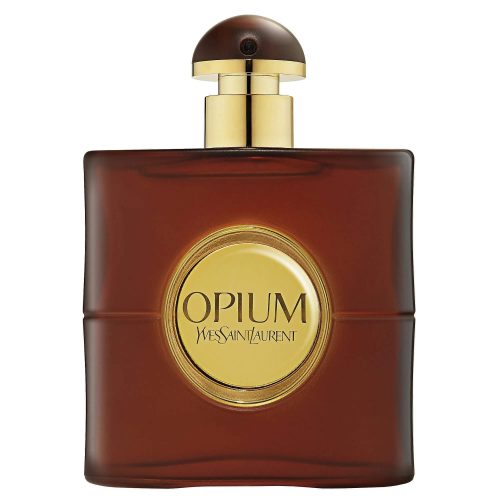 Opium is one of the more well-known YSL fragrances as it is arguably the best option when it comes to daytime wear. Launched in 1995 by Jacques Cavallier, the exotic blend of vanilla, ginger, pepper, and cedar in this woody cologne is both sharp and masculine, but is subtle enough to take you through your work week without overdoing it. Its most prominent notes include black currant, star anise, galanga, and tolu balsam, which each play a role in making Opium one of the bestselling and most exotic YSL colognes.
In all honesty, the answer to this question depends entirely on your personal preferences. It helps to begin by narrowing down your options by selecting a fragrance family and scent type and then go from there. However, YSL's "Y" is certainly the brand's signature cologne and is still widely renowned as one of the best colognes on the market in general.
Most of YSL's colognes cost between $100-$200 when purchased from a typical department store or beauty shop, however you can usually find them for less on sites like Amazon. The price will also depend on the demand for the cologne and whether or not the product has been discontinued.
Most YSL colognes can be purchased online on a variety of different websites, including Amazon and Ulta Beauty. If you're looking to shop around in person, most department stores have a YSL section, and most beauty stores—such as Sephora—carry fragrances as well. If all else fails, L'Oréal owns YSL Beauté, so you can always try a beauty section somewhere like Walmart where other L'Oréal products are sold.