The Best Golf Wedges For Even The Toughest Shots
Sure, putting is important. And of course, learning how to drive the ball is crucial. Obviously!
But when it comes to the core of the game, your wedge needs to be your best friend. Good wedge skills will improve your approaches to the green, help you chip or flop at close range over obstacles, and make you a better golfer overall, lowering your score.
But what is a golf wedge exactly? Are irons technically wedges? How tall should wedges be compared to your height? What are the best wedges for beginners? Below, we'll get into it and offer some some club recommendations
However, before you shop for the best golf wedges, let's start with a little Golf Wedge 101.
What is a Golf Wedge? Are Irons Technically Wedges?
Great question! The answer is pretty simple: wedges are a subcategory of irons. They possess the same basic design, and the only difference is the angle of the clubhead. Wedge clubs produce the greatest loft, and travel the least distance.
What Types of Golf Wedges Do I Need?
There are four major categories of golf wedges, and each club's loft determines the situation in which they should most typically be used. If you're building a set of clubs, you will need some, if not all, of the following wedges in your bag:
Pitching wedge
Gap wedge
Lob wedge
With wedges, small degrees of difference make a big impact. When building up a new set of clubs, you should try to separate your wedges by about 4 or 5 degrees of loft per club. The right-most column of the table below illustrates the general point.
| Club | Av. Distance hit | Degree of Loft |
| --- | --- | --- |
| Pitch | 107 | 48-52 |
| Gap | 95 | 42-54 |
| Sand | 80 | 54-58 |
While the small difference between wedge lofts might not seem like much at first, it's possible to make significant progress increasing your accuracy over time, as you get used to each club's specific carry and roll distances around the hole.
When you're playing with wedges, you're basically doing one of three basic shots:
Full wedge shot
Flop-pitch shot
Chip shot
The reason to improve your wedge game is not only to develop a certain level of consistency with the club, but to level up so you are able to hit balls that land at distances in between your typical range for each club. If you can manage to master the basic shots listed above, you'll develop the versatility that can equip you to handle just about any situation.
What to Look For in a Golf Wedge
If you're a beginner (or just not super-skilled at golf) you're going to want to look for a club with a maximum of forgiveness.
Forgiveness refers to the kind of club design that reduces the negative effects of bad swings or poor ball contact. The more of a beginner you are (and the higher your handicap), the more forgiveness you'll want in a wedge.
For those in the middle-skill and higher-skill levels, you'll want to find a balance between forgiveness, ball flight, consistency, feel and distance. Your search for the perfect set of clubs to match your playing style will always be helped from some hands-on experience, so we always recommend a trip to the store to swing some of the options for yourself.
Like in most areas of life, there really is no substitute for the personal experience.
The 6 Best Golf Wedges in 2021
Callaway Jaws Mack Daddy (#3)
The Jaws Mack Daddy doesn't just have a unique name, but it's also one of the best all around clubs to add to your collection. Offering a number of options between  48° to 64°, you'll love the spin control this club gives you around the greens.
The off-set millings around the face of the wedge make it easier to achieve the spin you need, which means you can be a bit more aggressive on those shorter shots, when you open the face up. And the club itself is beautiful, constructed from carbon steel and designed with an appealing profile.
This is a great all-around wedge with a soft feel, and comes highly recommended.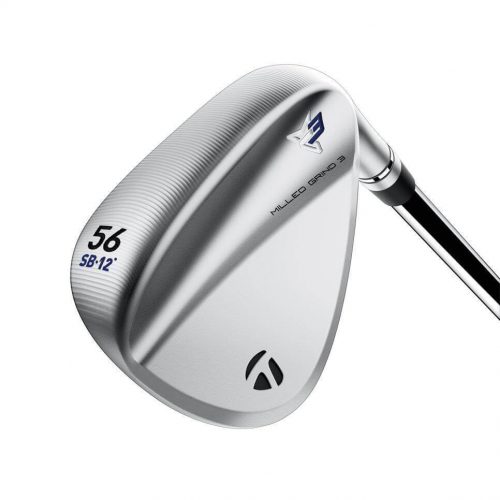 Perhaps the most impressive set of wedges profiled in the article, the TaylorMade Milled Grind 3 comes with lofts that range from 46° to 60°, but only two finishes, the very handsome-looking chrome and black options.
These clubs, besides being known for the spin control, are also lauded for their feel. They make a soft and satisfying thud at impact for all different lengths of shots, often giving you a really nice low flight, with the spin kicking in on the second bounce.
Traditionally shaped, they have a raw face (meaning they are not plated), and also benefit from what the company calls "raised micro-ribs" between the grooves, which help generate the spin spin you need to have a high level of precision around the greens. These clubs are probably best suited for lower-handicap players, not necessarily beginners.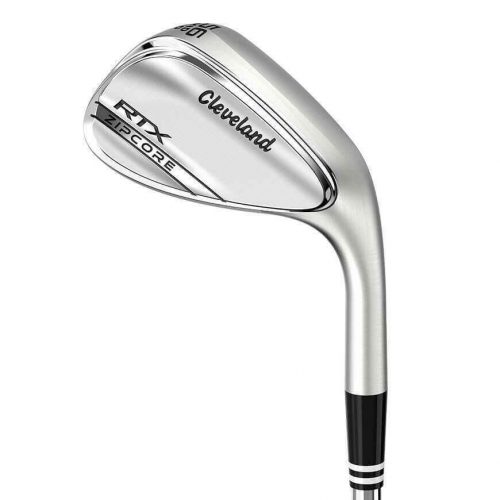 This is a fairly forgiving set of wedges, but they also provide plenty of feel, versatility and spin control. Just like the TaylorMade product above, the Cleveland RTX E's are the kind of clubs you might see in a lower-handicap golfer's bag, as opposed to a beginner.
Available in lofts that range from 48° to 62° and number of grind options, these clubs feature a fairly traditional look, but the unique core at the heart of the muscleback design features a composition with a much lower density than the steel head around it. The result better aligns the sweet spot with the impact location, and makes this club quite user-friendly.
If you're looking to add a touch of extra class, a soft feel and a high degree of spin with your wedges, these might be the ones for you!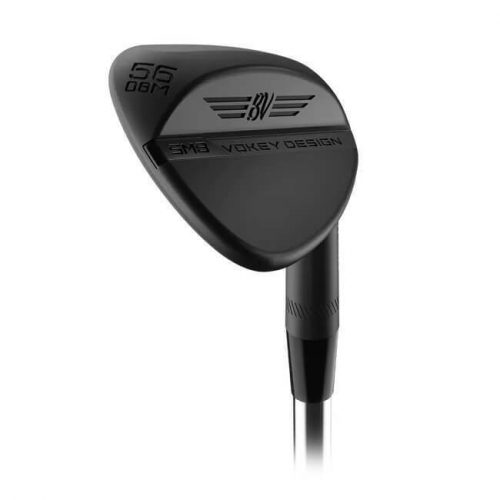 This is a market-leading club that offers models from 48° to 62°, and besides being a great option to add to your set, as you can see from the picture above, there are also a number of different great-looking finishes that you can choose from including Tour Chrome, Brushed Steel, Jet Black, Slate Blue, and Raw.
According to the manufacturer, the Titleist Vokey SM8 is one of the best golf wedges on the market because it is the one of the most accurate and forgiving wedges they've produced to date. With improved and more consistent direction and distance than their previous model the SM7, this year's SM8 doesn't sacrifice the solid feel, versatility and aggressive spin control that the club is known for.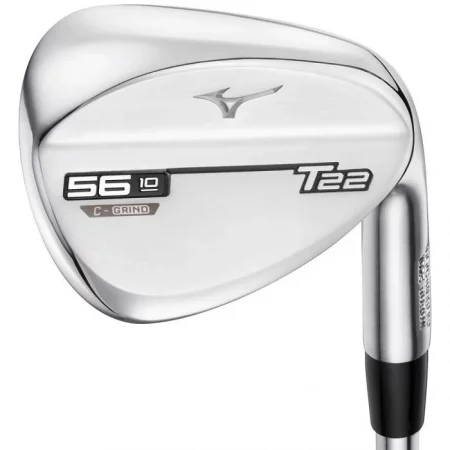 In terms of spin control and versatility, the Mizuno T22 is one of the best golf wedges of 2021. It's also a good-looking specimen that comes with three finish options: chrome, raw, and denim bronze.
While the denim-bronze option stands out, it may scratch up a little bit more easily than some other clubs with chrome finishes. Overall, this club provides you with versatility around the green, even in (or especially in) wet conditions.
Available in loft variations ranging from 46° to 60°, the T22 has a great feel at impact, which might be due to the microlayer of copper beneath the nickel chrome. Mizuno has also tapered the upper portion of the blade and added laser-etched groove design to release moisture , which helps to further improve spin around the greens.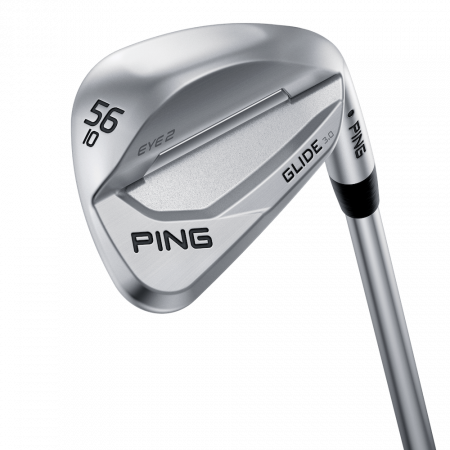 This wedge is equipped with a classic look but a modern design, including a rounded head profile and an increased offset that should create higher spin, loft contro and precision with your shots. These clubs, which come in lofts ranging from 46° to 60° , are perhaps best-suited for mid-handicappers, as opposed to beginners.
Fairly forgiving, these wedges provide good versatility with their four sole grinds options to choose from. With the right options, you can adjust to playing conditions with ease and experience less friction with the ground. This is due in part to the Hydropearl 2.0 finish, which is designed to repel water and help produce cleaner strikes in any turf.