Best Hybrid Golf Clubs For the Best of Both Worlds
Most people that have ever picked up a golf club know that getting the ball to go where you want it to is pretty damn hard, even under ideal conditions.
Throw some thick, long grass or an awkward distance to the hole, and the challenge can feel absolutely herculean. But, as with many other things, the greater the challenge, the greater the reward, right?
This is where hybrid clubs come in.
The next time you're in a bad spot or at an awkward distance, do yourself (and your golf game) a favor by using the right tools for the job. Whether you're playing a local community track or a world-class links course, a truly quintessential man chooses control over power, and placement over distance.
Why Use A Hybrid Golf Club?
Whether you are a new player, weekend warrior or a club member who plays at every opportunity, hybrid golf clubs have become absolute must-haves for golfers of all levels, and especially quintessential men.
Once frowned upon by purists and traditionalists, hybrid clubs are an undeniable evolution of golf technology that unites the power of woods with the precision of irons. Far more forgiving than long irons (but with the distance of a fairway wood), hybrids are like the Swiss army knives of golf clubs.
In other words, you don't always need one, but when you do, they can be a true life saver. Hybrids will help you out of all kinds of situations because they open up a whole new world of possibilities, letting you play more shot types from difficult lies with greater range.
Depending on which clubs you find most challenging (read: the ones you hate hitting the most), you can use a hybrid to replace anything from your troublesome 3 Wood to that 6-Iron that just doesn't swing right.
Check out our list of this year's best hybrid golf clubs below, and get the best of both worlds.
Forgiving Clubs for New Golfers
This year's expanded collection of hybrid golf clubs from TaylorMade builds on the huge momentum they generated on the PGA Tour with their SIM Max offerings.
Once these rescue clubs earned the respect of top tour pros such as Dustin Johnson and Rory McIlroy, TaylorMade took their insights and ran with them. This year's line, the SIM2 Rescue and the SIM2 Max Rescue, use a refined leading edge and minimized sole area to maximize versatility from any lie.
Combine that with a compact, high-strength forged steel face and you get a club that makes it easier to go farther from pretty much anywhere in play. Both lines have multiple options for customization, including three head options for the SIM2 Rescue (17˚, 19.5˚, 22˚), and five for the SIM2 Max Rescue (19˚, 22˚, 25˚, 28˚, 31˚).
As most quintessential men know, it's always a good day when you have eight head options.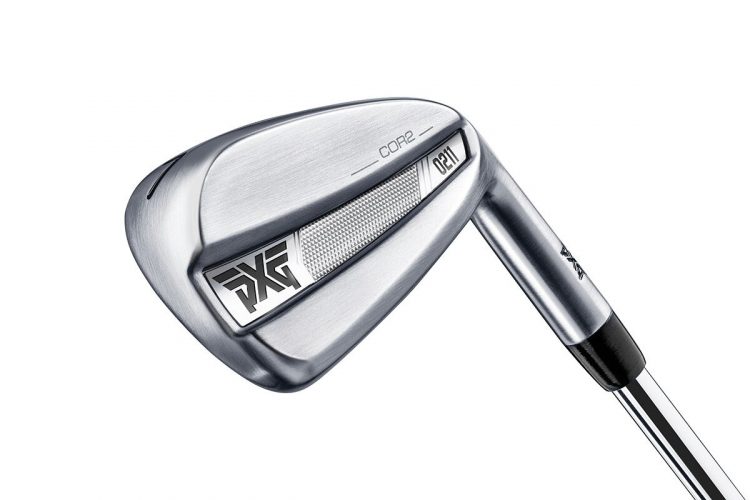 The new 0211 line of hybrids from PXG have a matte black finish that gives these clubs the appearance of a stealth bomber. The engineers at PXG pulled off an improbable feat with this line of clubs, creating one of the most forgiving, yet powerful, hybrid clubs on the market this year.
With a square club face design that maximizes contact area, bolstered by high-strength steel and a forward leaning head weight balance, the 0211's will give you lots of pop from pretty much any lie, delivering an uncommon balance of distance and consistency.
The club head design includes other features, such as a carbon fiber center for reduced weight and a series of rails to improve the interplay between club, turf and ball. The heel-to-toe, front-to-back rails help these hybrids glide through long grass and over divots to help with low-spin shots for easy recoveries and lots of distance.
Offering the choice of four lofts (19˚, 22˚, 25˚, 28˚), five shaft flex options (Ladies, Senior, Regular, Stiff, Extra Stiff), and four grip sizes (undersize, midsize, standard, oversize), this year's line of 0211's has something for everyone.
Precision Clubs for Golfers Who Know What They Want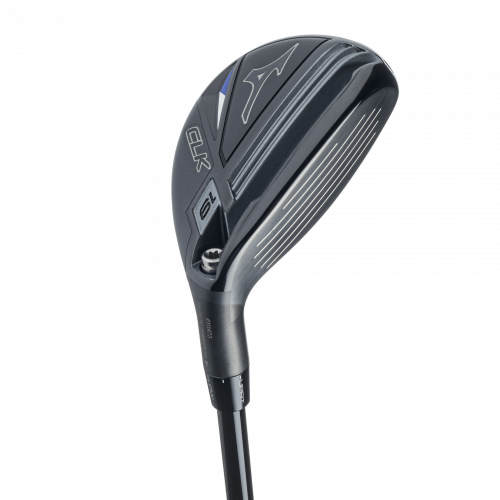 If you have dreamed of ditching a hated fairway wood or a number of underused long irons, the Mizuno CLK line was designed with you in mind. Players with precise preferences can get exactly what they're looking for, thanks to five model options, each with a four degree loft range.
Thanks to an eight-way adjustable hosel and snappy steel face for added kick, the Mizuno CLK lets players attack pins that were once out of range. With improved playability from hostile lies and easy launches in almost any conditions, the CLK hybrid lets players embrace the "less is more" philosophy by putting several clubs out to pasture while increasing their options for long-range approaches.
If you are trying to find the perfect hybrid for your play style, Mizuno CLK line offers five club head options, each with four degrees of adjustability (14-18˚, 17-21˚, 20-24˚, 23-27˚), seven shaft choices, and 28(!) grip options.
With so many choices, this might be just the excuse you needed to retire your awkward long irons or fairway woods for good!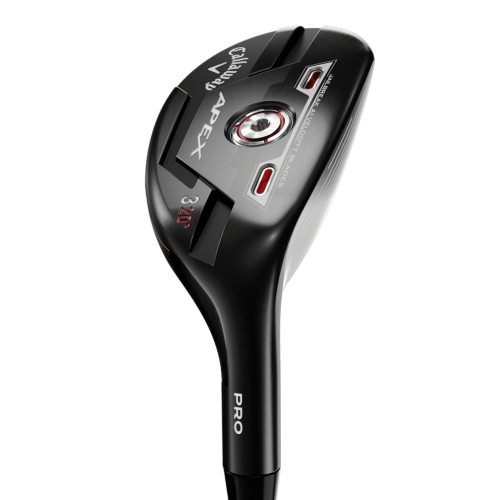 The Apex Pro 21's are a superbly designed and well-thought-through piece of golf tech. They have a distinctly iron-like design, which stands out from other hybrids, announcing to onlookers that this club means business.
However, while the Apex Pro 21 hybrids deliver incredible consistency, they're advertised as designed for "tour pros and low handicap golfers." If you regularly down at least two hot dogs after the first nine holes, these may not be the clubs for you.
However, if you're ready to join the big leagues, Callaway has delivered a club that doesn't just play well, it looks fantastic in a golf bag. This club's Jailbreak A.I. Velocity Blades are designed to increase vertical stiffness near the sole of the club, helping these clubs find a way to balance consistency, performance and forgiveness.
This year, Callaway offers four loft choices (18˚, 20˚, 23˚, 26˚) and four flex profiles from two shaft types. Despite fewer customization options than some other best hybrid golf clubs, you can't go wrong with this "demonstrably superior, pleasingly different" hybrid.
The Rescue Clubs We All Need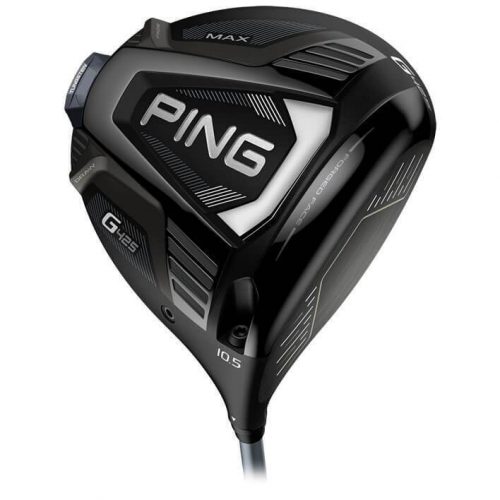 With the G425 line of hybrids, Ping has produced some of the purest rescue clubs on the market. No matter where you look, the reviews are nearly unanimous: G425s clip through hairy lies, producing high launch and surprising distance, even on sloppy strikes.
What more could you ask for? You know, besides being a better golfer?
Ping helps players achieve this playability thanks to two important design features that, despite their gimmicky names, deliver what they promise. First, SpinsistencyTM face curvature provides great spin control and added distance thanks to a modified profile that decreases loft low on the face.
Second, FacewrapTM technology blends a high-strength steel face into the crown and sole for that extra oomph needed to carry as far as you would like. Add to these features a tungsten sole weight that increases the moment of inertia to maximize forgiveness, and you get a club that will get you out of the most difficult spots with ease.
This year's G425s offer six loft options (17°, 19°, 22°, 26°, 30°, 34°), four shaft choices each with multiple flex profiles and three grip styles in multiple sizes, so you can create the rescue club you need for your game.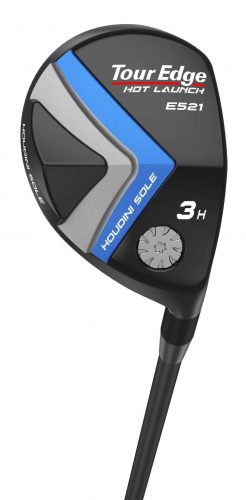 Tour Edge Hot Launch E521
When a golf club company founder, president and master club designer makes the lofty claim of offering the "easiest hybrid you will ever hit," you should hope (for their sake) that the club lives up to the hype. Fortunately, everyone who has tried the Hot Launch E521 agrees that it is in contention for the easiest-to-hit hybrid club of the year.
Everything about the E521 is designed for maximum forgiveness and predictable playability. Beginning with the Houdini sole that magically reduces interaction with the ground, to the heel sole weight and slice-fighting offset that help bring the club square at impact, this line of hybrids is perfectly suited to players who are still trying to refine their game.
If you are finding yourself in the rough stuff more often than not, this might be for you. Players can customize their E521 with the choice of four loft options (19°, 22°, 25°, 28°) and four shaft types at an outstanding price point for such an easy-hitting stroke saver.